TFT Panel and TFT Module Price Will Increase Further
As we all know, for Panel and IC short, the Display and Modules especially for TFT Displays has increased a lot In past half year.
And now we have the bad news: TFT panel and TFT module price might increase further in coming 2021.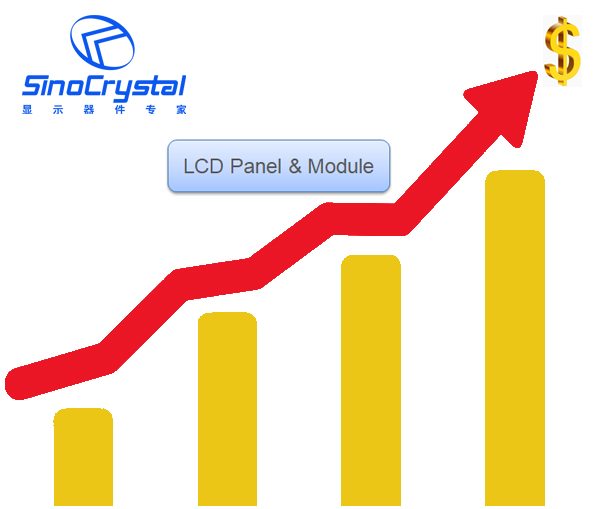 Price of LCD Panel & LCD Module
You may ask: What happened to TFT LCD market?
The Newest news: A power shut down at one of NEG's Takatsuki liquid crystal display (LCD) glass factory in Japan may exacerbate an already tight glass supply situation and lead to a full-blown glass shortage. An unrelated tank problem at one of Corning's Gen 10.5 plants in China adds to the supply woes. A constraint on glass supply may lead to a corresponding constraint on LCD panel supply which may lead to even greater price increases for LCD panels.
On December 15th, NEG issued a statement about the power outage at Takatsuki, one of NEG's two sites in Japan for melting display glass. The statement indicated that "this power outage has caused the suspension of production of glass for FPDs and we have been working toward an early restoration of production".
As Sinocrystal estimates: NEG capacity at Takatsuki in Q4 2020 is approximately 6 million square meters for the quarter, or 2 million square meters per month. This represents almost 20% of NEG's worldwide capacity and nearly 4% of total industry capacity for display glass.
Separately, Corning has experienced a tank failure on one of its lines at its Gen 10.5 facility in Hefei, China, which supports BOE's B9 fab there. That has led to some supply constraints from Corning at Gen 10.5 plants. A single Gen 10.5 tank would represent about 1.5% of Corning's overall capacity, and about 0.7% of total industry capacity, so by itself would not create any meaningful disruption, but Corning's problem in Hefei may prevent BOE from accelerating production there to take advantage of supply constraints elsewhere.
What we will do to adjust this situation?
To avoid more influence on our customer, Sinocrystal has stocked up some tft lcd panels, and we also enlarged our tft lcd panel supply chain to more manufactures in the same time, to make sure our competitiveness in the LCD industrial.